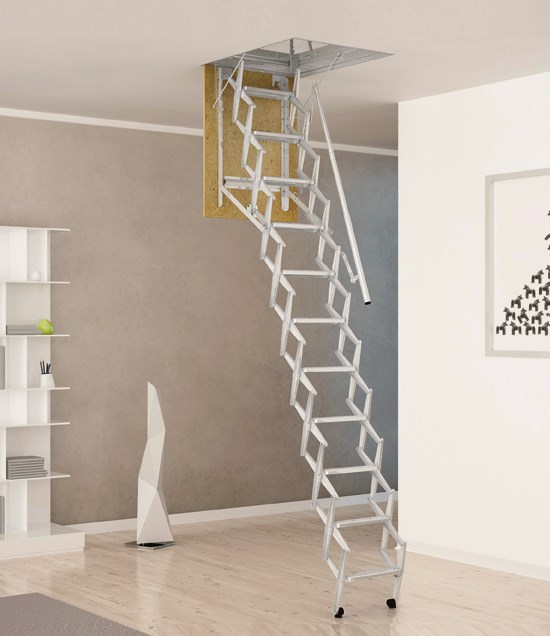 Loft ladder Harmonica
standard max height 3 m
Suitable for light duty
Steel foldable loft ladders
Harmonica
Galvanised steel loft ladder equipped with four fixing devices. It can be easily assembled without skilled labour.
It is suitable for a cm 20 floor thickness (and can be adjusted to different thicknesses).
The ladders is suitable for approx. 3-meter high ceilings.
Loft opening dimensions are standard
Thickness when closed 40cm.

On request:
One size 70x100 cm
Steps made of pressed sheet metal
Return springs that facilitate the opening / closing of the ladder
Two landing handles in galvanized tubular, height 1 m.
Fixing plate to supporting structure of the mezzanine
Telescopic handrail to facilitate the ascent and descent
Trapdoor smade of a first choice wooden panel with minimal formaldehyde emission (class E1 UNI EN 13986: 2005 standard).

Very important: it is strictly forbidden to modify ladders without permission