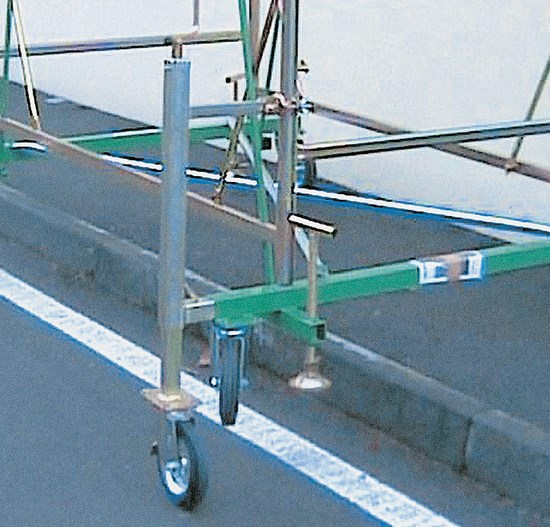 Leveller for steel scaffoldings
Adjustable up to 50 cm
It is telescopic and suitable to level the scaffolding when used on slopes or stairways.
While levelled the scaffolding can also be mooved according to the height.

It can be assembled quickely and it is very sturdy as it is in steel.
Wieght: kg 12,5
Rubber wheels Ø mm 200 with brakes.
Adjustable up to 50 cm.

When working with the scaffolding and the leveller the use of stabilizer is still mandatory (according to the manual).