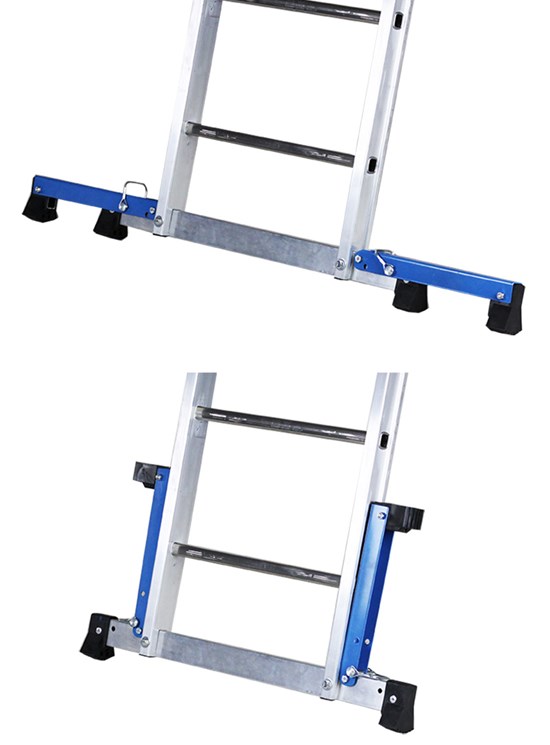 Foldable Stabilizer for Combination Ladders
Foldable stabilizer for the transport and storage of Svelt combination ladders
Series of foldable stabilizer created to contain their bulk during transport and passage through doors or confined spaces.
The opening and closing operation is quick and easy.
The ladder equipped with a foldable stabilizer is used according to the EN131 standard only if the stabilizer is fully opened during use.

SALLAR31 suitable for for E1, E2, E3, E2F, E3F, V2, V3, V2F, V3F

(Closed width 825 mm - Open width 1300 mm)