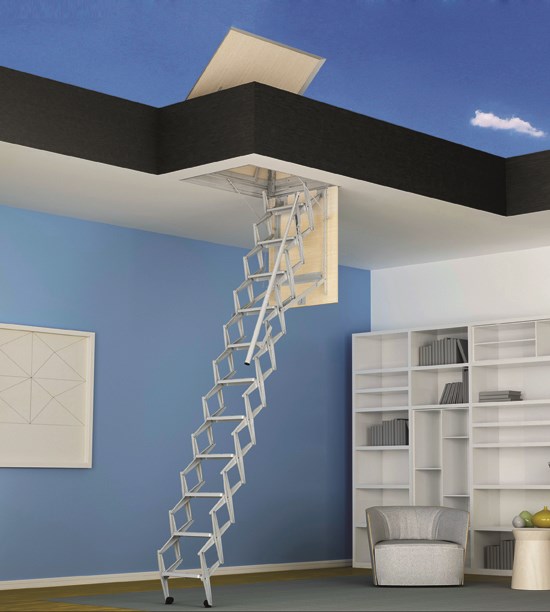 Retractable ladder for terraces and roofs
standard max height 3 m
Suitable for light duty
Steel for access to terraces or roofs
Harmonica for access to roofs or terraces with a standard 50 cm slab equipped with a raised body that allows the operator to reach the terrace or roof
exceeding the height of the slab with the ladder.
By opening the ladder downwards it opens the trap door and also the lid on the terrace.
It is imperative to indicate in the order the exact thickness and height from the ground of the slab if greater than 50 cm.
It can be opened and closed with a simple movement thanks to the return springs.
It can be installed in 5 minutes.
For assembly, simply insert the closed ladder into the hole and lock it at the top with 4 brackets and 4 screws (supplied) which hook the ladder to the slab.
It doesnt require any masonry work and assembly can be done directly by the user (with detailed assembly instructions).
The capacity is 150 kg.
Harmonica for access to roofs or terraces
Available trapdoor dimensions cm: