21 March 2020
Svelt CEO Antonio Agosta passed away
COVID19 hit our lifes and our company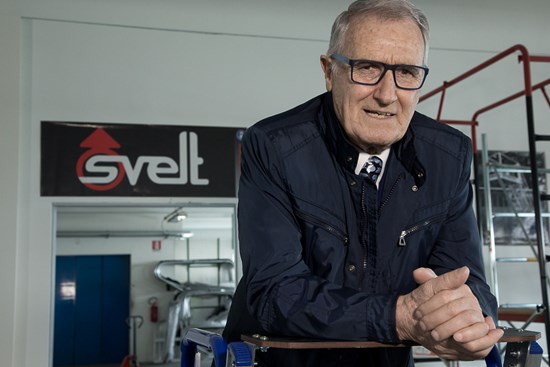 Antonio Agosta, the founder and managing director of Svelt, has died. He was 82. 

Antonio Agosta, who was born and grew up in Palermo, Sicily, trained as an engineer and settled in Bergamo more than 55 years ago, where he founded Svelt in 1964, offering a low cost steel scaffold tower that could be easily folded or dismantled.
He started from scratch selling door to door, catching potential customers/tradesmen during their lunch breaks in order to demonstrate the benefits of his products. 
He chose the name of Svelt for the company to emphasise speed and ease with which the products could be assembled and disassembled.
The company has steadily increased the product range and grown internationally with the help of his two sons Davide and Eros.

In later life he became something of a writer publishing a range or items, including a children's book 'The Adventures of Toni the scarecrow' and a collection of poems. 

He lived life to the full, had a strong and loving family, and enjoyed his tennis.
Sadly he was one of the many inhabitants of Bergamo that have succumbed to the Covid-19 virus.
He had a warm and generous heart and will be greatly missed by us and who knew him.